Luke asks a special guest three personal music questionsairing at 8 a.m. every Friday on Northland Morning.Back Tracks is sponsored by: MPECU
Back Tracks: Three Music Questions with Tara Austin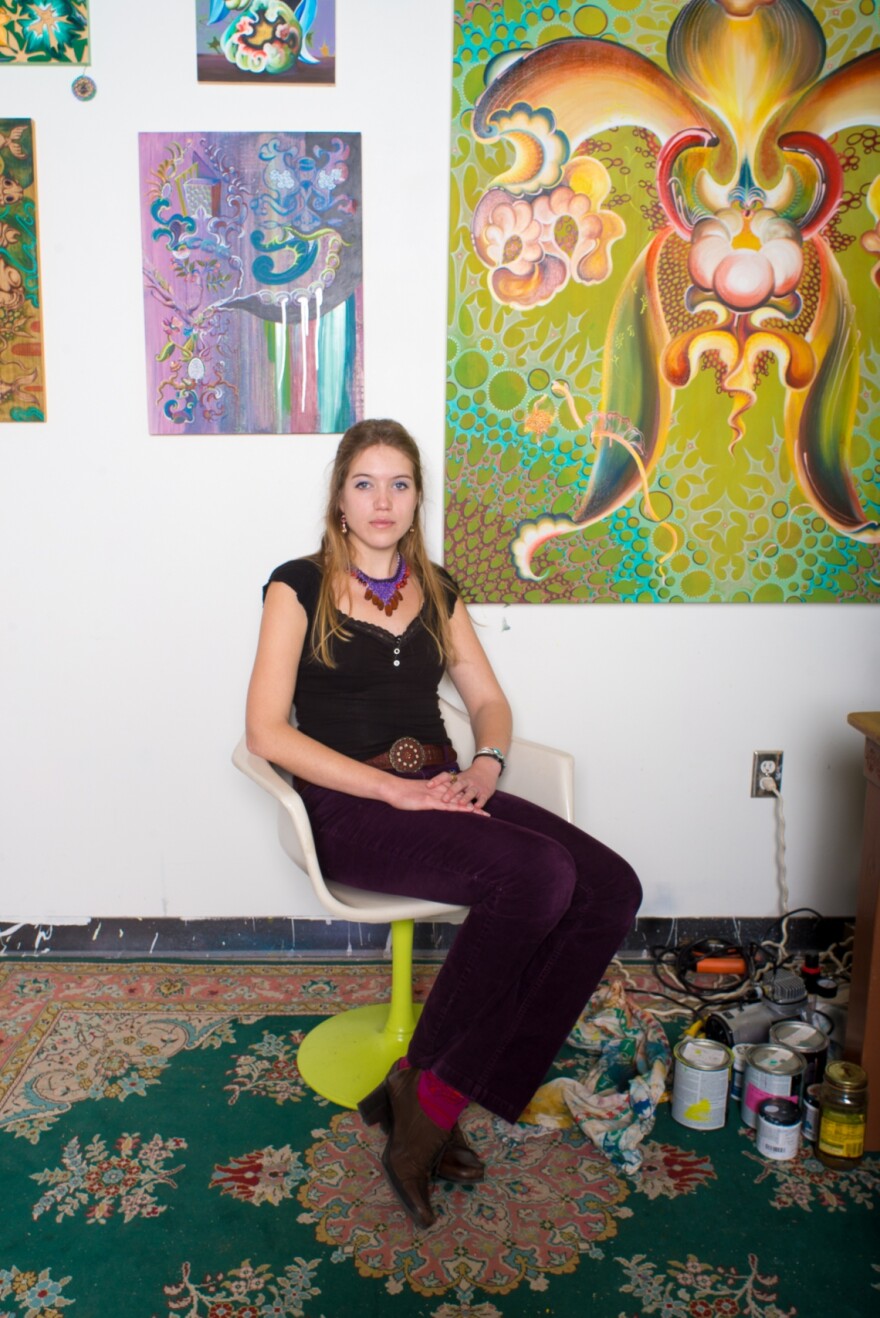 Tara Austin is on the move. Having just returned from a trip to Norway, she's now heading away from Duluth for the next two years to teach and work at Northhouse Folk School in Grand Marais. Tara's main focus as an artist is on contemporary rosemaling.
Growing up on the Gunflint Trail, Tara's bus ride to and from school was a long one and a good opportunity to spin her first album. After heading to Duluth for college she found her way to the DECC for an intense first concert. And her guilty pleasure is an entire album that's often on in the background when she's applying paint to the canvas. "That whole album... and also probably some Metalica."
Back Tracks receives support from Minnesota Power Employees Credit Union.