After a little break (of 25 years or so) Bob King is celebrating his retirement with a return to The North 103.3's airwaves!After almost 40 years with the Duluth News Tribune, Bob is now retired. But scratch a print guy and you'll find a radio guy; King and then-UMD Planetarium Director Glen Langhorst hosted Startalk on KUMD for several years in the early '90s.Listen for Astro Bob every other Tuesday at 8am on Northland Morning.
Astro Bob's Backyard Astronomy: The Winter Hexagon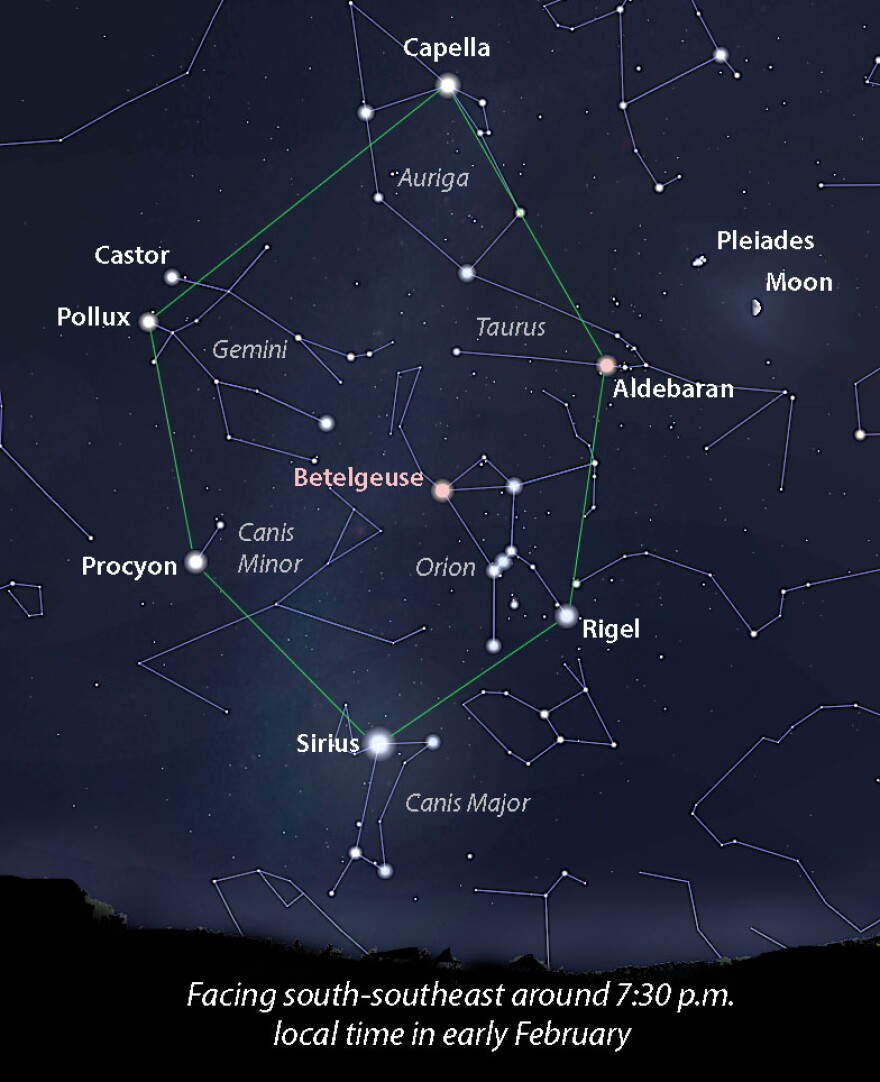 In the SSE sky in the evening, following Orion's belt down to the left you can trace the winter hexagon in the night sky, a shape formed by the brightest stars in six constellations:

Sirius in the Canis Major (the big dog)
Procyon in Canis Minor (the little dog)
Pollux in Gemini (the twins)
Capella in Auriga (the charioteer)
Aldebraran in Taurus (the bull), and then back to
Rigel, the "right foot" of Orion.
It is large, but it is also a fun way to become familiar with several constellations around Orion that you may not know as well.
Venus is at its "maximum brilliancy" this week – the brightest it will appear this year. And tomorrow in the late evening, if the clouds give us some reprieve, there is an opportunity to see the aurora borealis (the "northern lights") in the northern sky.