6/3 Live From Studio A: Sing! A Women's Chorus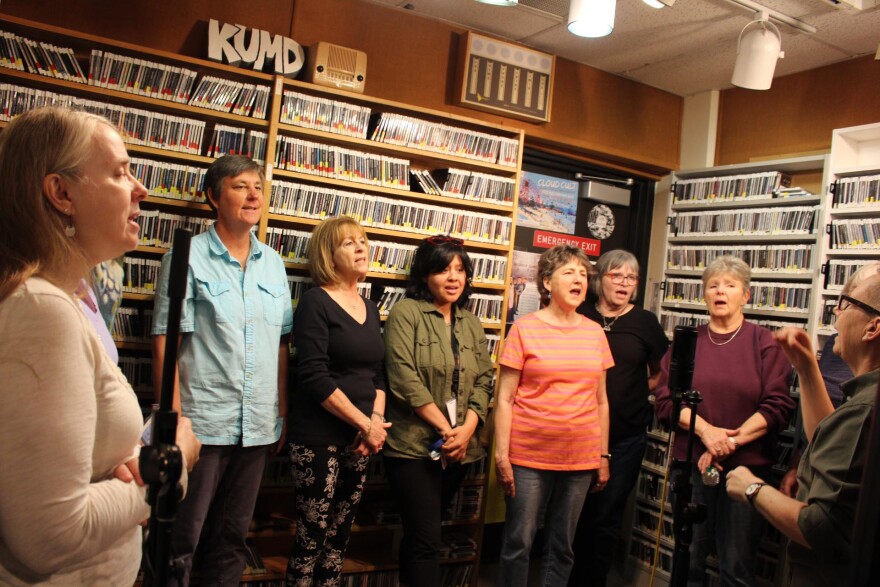 Mags David formed this women's chorus in 1999 with a small group of beginners learning how to sing. The group has since expanded to 30-plus members, have released an EP, and have performed steadily including at several Homegrown Music Festivals. The group's repertoire is a mix of traditional songs from the U.S., Europe, and West Africa as well as David's originals and includes a playful mashup of Al Sparhawk of Low's "Don't Drop the Baby" and Jean Ritchie's "What'll I Do With the Baby-o?" This year, after 20 years, David has decided to bring the chorus to an end; their last few shows include an appearance at Petefest at Beaner's Central on Thursday, June 6 and a final performance on Saturday, June 8 at UMD's Weber Music Hall.
Live from Studio A on KUMD is made possible by Ampers and the Minnesota Arts and Cultural Heritage Fund.